Green Printing scheme
Green Printing plant certification
In order to deliver environmentally friendly printed products as a manufacturing operation based on the "Print Service" Green Standards, Sogo Printing's Hyogo Plant was certified as a Green Printing plant in its offset printing and gravure printing divisions in December 2009, while its Kanto Plant received the same certification in its offset printing and screen printing divisions in June 2010.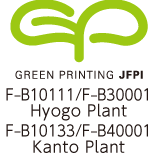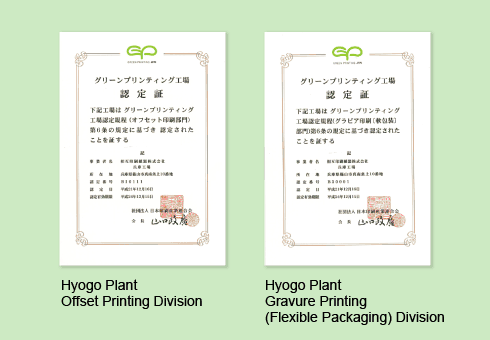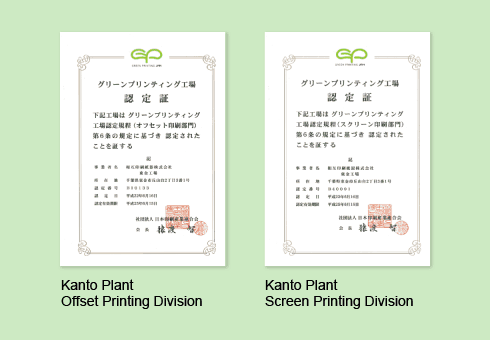 What is the Green Printing scheme?
The Green Printing scheme, run by the Japan Federation of Printing Industries (JFPI) as the certifying body,
is a system of objective certification based on the JFPI "Print Service" Green Standards that allows accredited organizations
to display the Green Printing (GP) mark.
Green Printing (GP) mark
In the past, environmental marks for printed products related to paper, ink or parts of the manufacturing process.
The GP mark however is a comprehensive environmental friendliness mark that covers everything from materials to processes.
The GP mark displayed on printed products certifies that the plant practices environmentally conscious printing across all printing materials,
manufacturing processes and initiatives of the printing company.